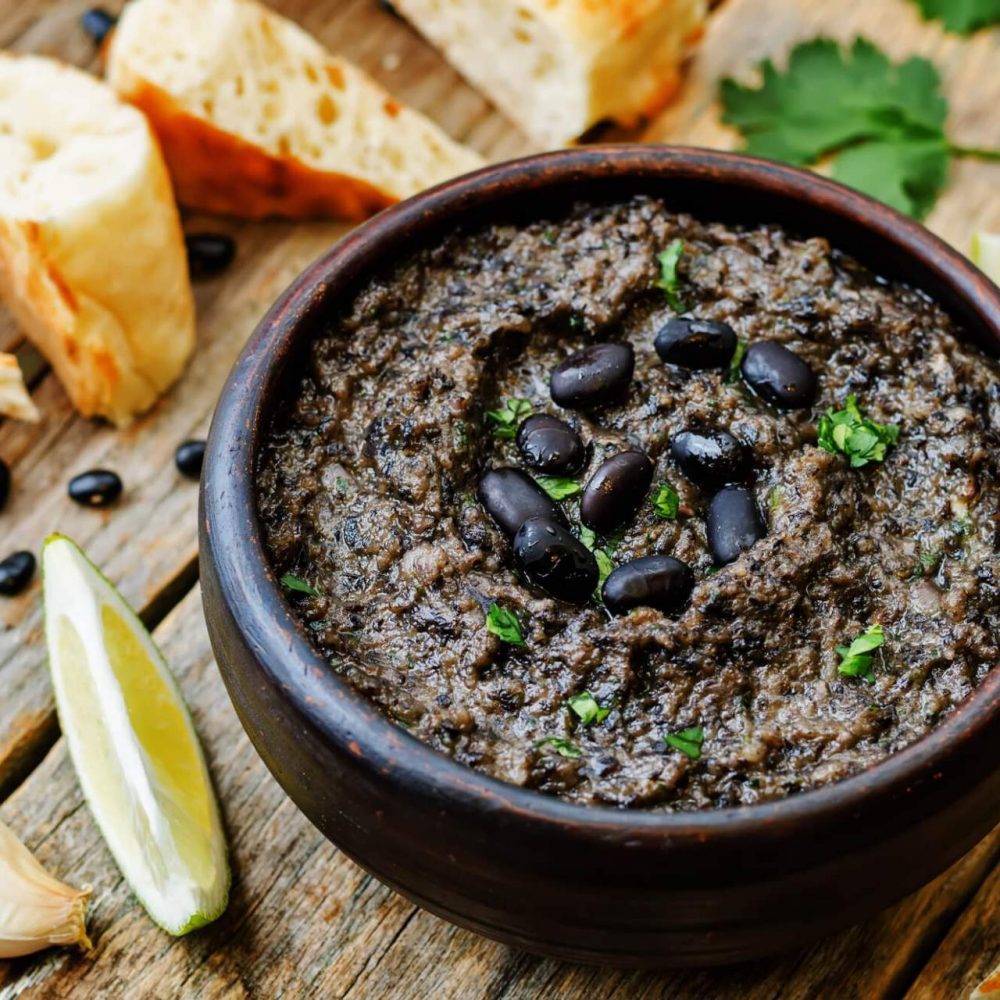 Ingredients
½ # dry Shagbark Seed and Mill black beans
1 12 oz. bag Shagbark Tortilla chips
1 tbl. Kosher salt
2 ea. Cloves garlic, minced
1 ½ tsp Cumin, ground
¼ tsp. Smoked paprika
¾ tsp. Guajillo chili powder
¾ tsp. Ancho chili powder
Pinch Coriander, ground
1 tsp. Kosher Salt
1 tbl. Lime juice
1 oz. Lemon juice
2 tsp. Tahini
¼ tsp Cayenne pepper
½ tsp. Black pepper
1/3 c. Olive oil
3 tbl. Cooking liquid, reserved from the beans
Method
Sort through your black beans making sure to remove any small stones or dirt clumps and rinse the beans well.
Place the beans in a bowl or other container that will hold a gallon of liquid and cover the beans with cold water you will need 4 times the amount of water to the beans.
Cover this and refrigerate overnight to allow the beans to soften.
Strain your beans and place in a stock pot, cover with fresh cold water and 1 tbl. salt.
Bring the beans to a boil and reduce to a simmer.
Cook the beans until they are very soft, this will take ½ an hour maybe more.
Once the beans are soft strain making sure to reserve 3 tbl. of the cooking liquid.
While the beans are still warm combine with the remaining ingredients.
Using a stick blender or food processor blend the beans until smooth and chill.
Serve hummus with Shagbark tortilla chips, carrot stick and any other vegetables.