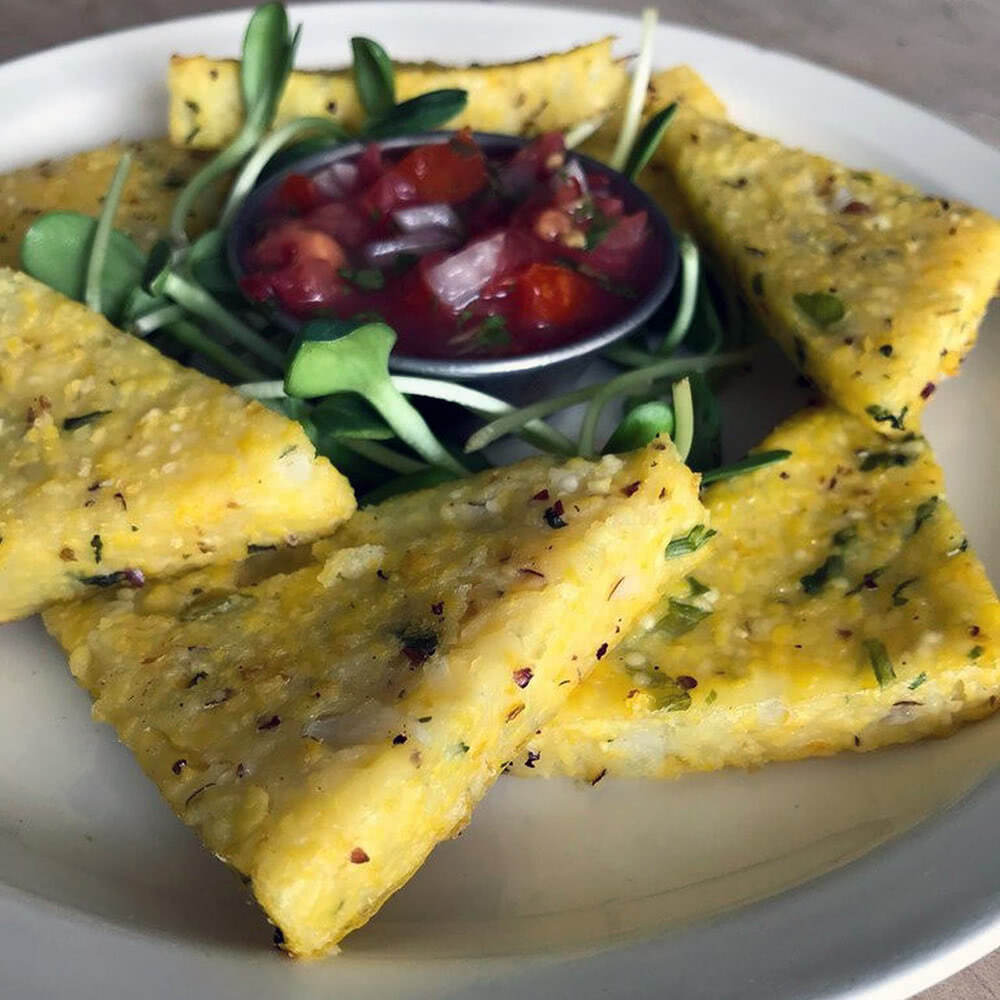 Ingredients
2 cups Shagbark corn grits (rinsed)
1/2 Tbsp salt
7 cups water
1/2 cup diced onion,
1/2 Tbsp chopped fresh garlic,
1/4 cup chopped fresh parsley.
2 Tbsp olive oil
Method
450-500 for wood-fired oven
475 for regular oven
Oil large casserole dish.
In large bowl, whisk together: grits, salt, and water.
Pour into pan and bake for 1.5 hours.
When grits have thickened but still able to be whisked, whisk well and then add the olive oil, prepped veggies and herbs.
Pour and scrape grits into clean and oiled pan.
Let cool. Slice into portions and refrigerate until needed.
To serve, brush tops with olive oil for crispy edges, and bake portions on lightly
oiled sheet pan until hot.
Thanks to Village Bakery in Athens, Ohio, for this recipe