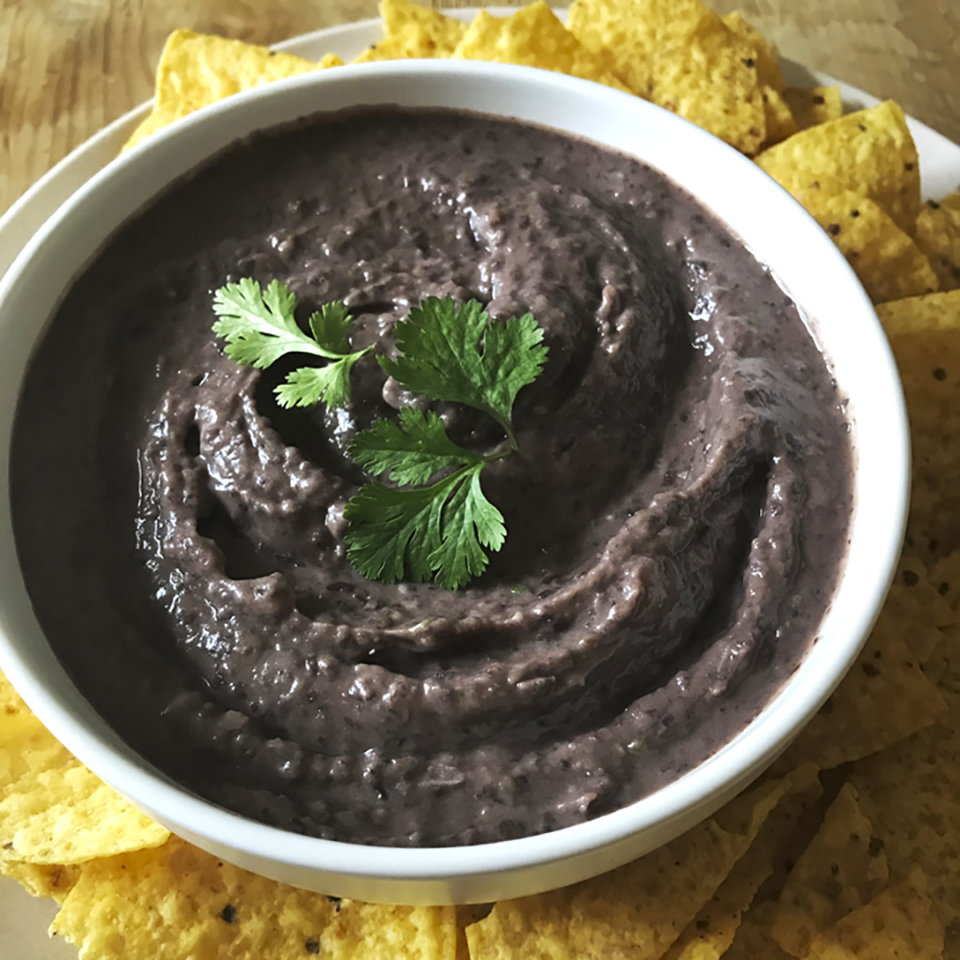 Ingredients
½ pound dry black beans
water for soaking
½ lemon for soaking water
2/3 cup coconut oil
1 ½ onion, diced
6 cloves garlic
1 green pepper, diced
1 small fresh hot pepper OR ¼ tsp. dry chipotle powder
1 tsp. oregano
½ tsp. Whole or ground coriander seeds
½ tsp. cumin
Salt, to taste
Juice of 2 fresh lemons
Dehydrated ground lemon peel, to taste
4 Tbsp. fresh parsley (optional)
Method
Cover dry beans with at least 2 inches of water with a squeeze of lemon juice to neutralize phytic acids, and soak for 8-24 hours
Drain water from beans and rinse in fresh cold water.
Cover again with at least 1-inch water and bring to a boil
Skim white foam from water and turn down to a very low boil and let cook, covered for 1.5 hours.
DO NOT ADD SALT until done – otherwise you will have a tough, indigestible bean.
Heat coconut oil in a skillet on medium heat.
Sauté onions and oregano on medium heat until translucent, about 10 minutes.
Add peppers, garlic, coriander, cumin and a sprinkle of salt and cook for 5 minutes more.
When beans are cooked, drain cooking water (reserve ½ cup of cooking water) and put beans in food processor with regular chopping blade.
Add onion mixture, the juice of 1 lemon and a Tbsp. or so of cooking water along with a dash of lemon peel.
Whiz mixture until thoroughly mixed, adding more lemon juice and plenty of salt and lemon peel (to your individual taste). If it's too thick, add more cooking water a teaspoon at a time.
If using, add rough chopped parsley to food processor bowl right at the end.
Garnish with fresh lemon zest and chopped parsley.
Serve with tortilla chips and salsa.