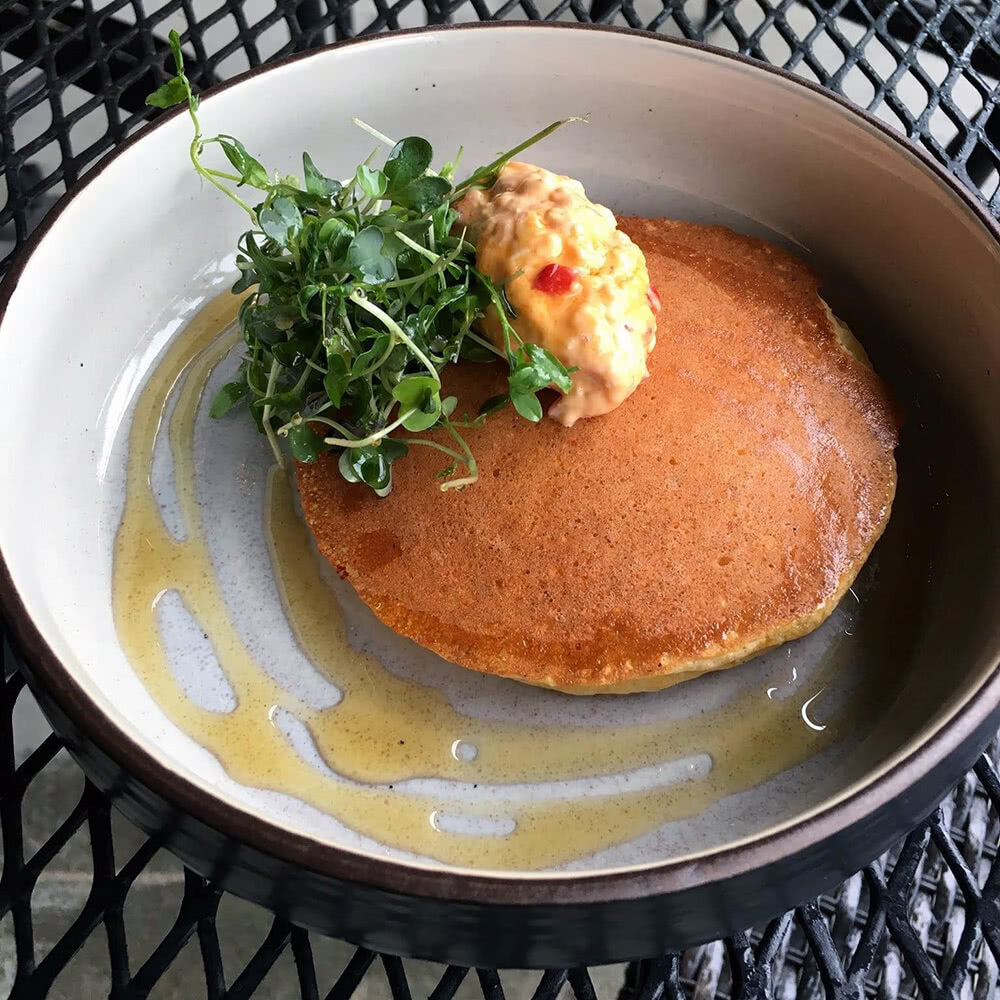 Ingredients
Johnny Cakes:
1 cup Shagbark cornmeal
1 cup all-purpose flour
1 tbsp baking powder
1 tsp salt
2 oz sugar (optional, but add an extra 1 tbsp milk if omitting sugar)
2 beaten eggs
1 1/4 cup milk
1/4 cup melted, unsalted butter
---
Pimento Cheese:
1/4 cup softened cream cheese
1/4 cup mayo
3 tsp hot sauce
1 tsp apple cider vinegar
1 cup shredded cheddar cheese
1/4 cup diced roasted red peppers
Cayenne to taste
Method
Johnny Cakes:
Soak the cornmeal in the milk for 4 hours in advance of cooking.
Add eggs and butter, mix. Stir in dry ingredients until just incorporated – don't over mix. No one wants tough Johnny Cakes!
Cook over medium heat until done.
---
Pimento Cheese:
Whisk first 4 ingredients together until smooth. Fold in the cheddar cheese and peppers gently and season with cayenne and salt to taste.