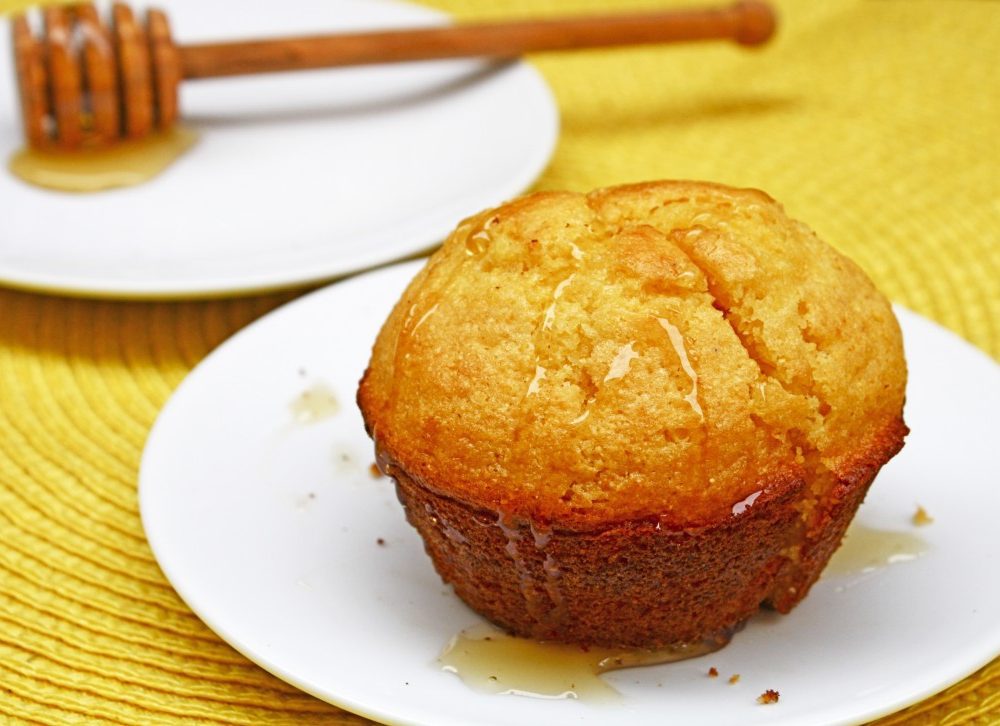 Ingredients
½ cup corn meal
½ cup spelt flour
1 tsp. baking powder
½ tsp. salt
½ cup buttermilk (or yogurt)
1 egg
3 Tbsp. coconut sugar
⅛ cup cacao nibs
2 Tbsp. butter
½ tsp. honey (per muffin)
Method
Preheat oven to 425*
Mix first 4 ingredients together with a fork
Melt butter in pan on low-medium heat.
Add nibs and gently warm for about 5 minutes
Meanwhile, whisk buttermilk, egg and sugar together with a fork until well mixed
Add butter and nibs to this wet mixture
Grease muffin trays liberally
Mix wet and dry ingredients until just incorporated
Spoon into muffin tins
Press a small dollop of honey into the top of each one before baking
Bake for about 15 minutes or until a toothpick comes out clean. Do not overbake.